Ornée & Company: adviseurs voor organisaties in alle sectoren. Over vraagstukken op het gebied van communicatie, marketing, PR, organisatie, issue-management en stakeholder-management. Op strategisch en tactisch niveau. Voor zowel B2B als B2C organisaties. De nadruk ligt op samenwerking, 'co-creatie', na een kritische gedachtewisseling, dat wel.
'To consult' betekent adviseren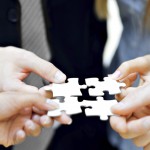 To consult is 'to deliberate together' – 'to exchange views'
Overwegen – overleggen – beraadslagen. Dat doet Ornée & Company samen met de directie en/of het team van de opdrachtgever. Wat zijn de doelstellingen? Kunnen ze aangescherpt worden?
We adviseren strategisch en over de praktische aanpak die daar het beste bij past. Hoe die aanpak te organiseren, in wat voor structuur. Vervolgens adviseren we over de in te zetten technieken en middelen tot en met de implementatie op tactisch niveau. En we werken mee.
Inspiratie Sessies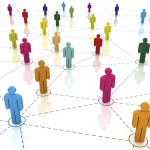 Als onderdeel van een adviestraject, project of campagne worden voor directie en executive team regelmatig inspiratie sessies ingezet. De onderwerpen bestrijken een breed veld. Bewezen resultaat met media- en cameratraining, kwaliteit en customer excellence, samenwerkingsrelaties met klant of zakelijk partners en stakeholders, ondernemend denken en handelen, argumenteren, onderhandelen. Veel internationale lof oogstte Ornée & Company met de Bootcamp aanpak "off campus".